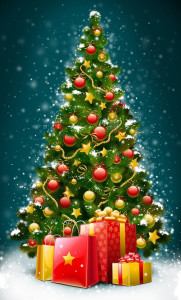 We look forward to seeing you and your family for our 35th Season in November, 2015.
Dates: November 7, 2015 through December 20, 2015
The 34th Annual Home for the Holidays celebration was a great success and featured a spectacular display of holiday lights and family-friendly activities.
The local shops and businesses came alive with the Spirit of the Season. Visitors encountered strolling performers and festive exhibits. The shops and boutiques offered a variety of local unique holiday gift ideas and perfect treasures for everyone on your shopping list. Patrons strolled the decorated winding paths and enjoyed a hot chocolate or other holiday delights at one of our local restaurants.
Scheduled Entertainment
Home for the Holidays 2015 Entertainment
Saturday, November__, 2015
TBD
Home for the Holidays 2015 Entertainment
Sunday, November __, 2015
TBD
Location: Old Town Spring, Texas, located between I-45 and Hardy Road, north of 1960 and 23 miles north of Houston
Tree Lighting Ceremony
Again in 2015, the celebration will kick-off with a festive opening ceremony including the lighting of our 20-foot tall, decorated Christmas tree, and live entertainment. The music will start at 4:00 pm on the Little Dutch Girl's front porch at 210 Gentry Street. At dusk, a special guest will turn on the Christmas tree lights, and lead everyone in singing holiday songs.
Entertainment
Live entertainment continues each weekend throughout Old Town Spring. Come enjoy your favorite school or church choir, bell ringers, dancers, cloggers, carolers and much more. Most of the entertainment is from noon to 4:00 pm.
Santa's Workshop
What would be a holiday event without a visit to Santa's Workshop? Santa and Mrs. Claus will be available for pictures every Saturday and Sunday from on Main Street. Whisper in Santa's ear the surprises you would like to fill your stocking. Santa
Be-An-Angel
Ride the Be-An-Angel 40-foot train through town with a stop in Preservation Park. All proceeds benefit the Be-An-Angel Foundation which provides assistance to children with disabilities. Guests can also assist by dropping off an unwrapped gift for a child, infants through 18 years, at one of our drop centers.
Brookwood Community
Enjoy the expertly landscaped shop operated by our own Brookwood Community. Brookwood is a residential program for adults with special needs.
Poinsettias, vibrant flowers, and lush plants are grown in their garden center in Brookshire, Texas. Beautiful handcraft items produced by the residents at Brookwood are available at their local shop.